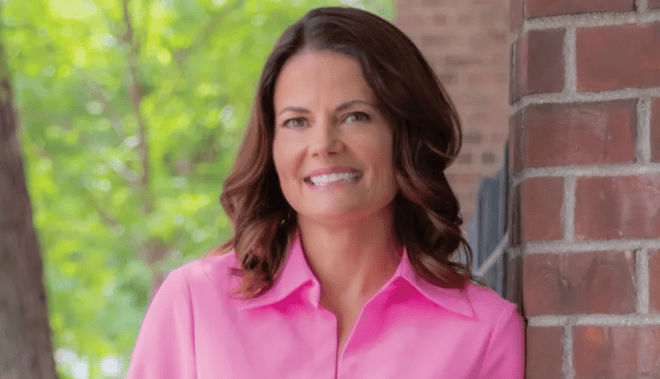 Photo credit: The Cannata Report
In the fast-paced business world, where success is often measured in quarters and years, a few exceptional leaders emerge to challenge the norms and leave a lasting legacy. One such trailblazer is SumnerOne's very own Liz Sumner, who—alongside her brother Edmund—is transforming this family business into a high-growth enterprise that continues to stand the test of time.
Liz's journey at SumnerOne began in 2016 when she took the helm as Managing Director. Right from the start, she demonstrated her unwavering commitment to providing an unparalleled customer experience.
"We are relentlessly trying to provide an experience that is truly valuable," Liz asserts passionately. This customer-centric vision serves as the North Star for SumnerOne, and it echoes across every aspect of our operations.
Nurturing a 70-Year Legacy: A Third-Generation Leader's Journey
As a third-generation leader, Liz is responsible for nurturing SumnerOne's nearly 70-year legacy of consistently delivering an ever-improving customer experience. Building on the foundation laid by her grandfather, Bud Sumner, who founded the company in 1955, and her father, Ed Sumner, Liz envisions a future where the company remains at the forefront of its industry.
Before joining the family business, Liz honed her expertise and leadership acumen by pursuing a bachelor's degree from Boston's prestigious Tufts University and an MBA from the renowned Tepper School of Business at Carnegie Mellon University in Pittsburgh. Her succeeding 13-year tenure at Philips, a well-known international conglomerate, exposed her to transformative innovation and the development of life-shifting products across various domains.
Collaborating seamlessly with Edmund, Liz spearheads SumnerOne's growth and operations. Our company, which has evolved from a small family enterprise, has 13 locations across five Midwestern states and employs around 350 people. SumnerOne focuses on both organic growth in production print and IT services and inorganic growth through strategic acquisitions to enhance the overall customer experience.
Balancing Tradition and Innovation: The Unique Identity of a Family Enterprise
Yet, Liz is mindful of the delicate balance between preserving the essence of a family business and nurturing the ambitions of a high-growth enterprise. "We're trying to find the sweet spot between feeling like a family business and being a high-growth enterprise," Liz reveals. It is this blend of tradition and innovation that fuels our organization's unique identity and success.
One key aspect contributing to SumnerOne's growth and effectiveness is its executive board, which is thoughtfully composed of both family members and external advisors. This diverse group brings expertise and fresh perspectives, ensuring that decisions align with the company's best interests, its dedicated employees, and valued customers. Liz views this governance structure as a natural progression in transforming a family business into a high-growth enterprise.
People-Centric Excellence: Putting SumnerOne Customers and Employees First
In an era where many organizations lose sight of people amidst technology and products, SumnerOne stands out for its people-centric approach. Liz reiterates that the core of our vision and mission is to deliver and enhance the customer experience as a service-led organization—a value passed down from her father and grandfather.
Our relentless pursuit of excellence in production print, service-led approach, and cutting-edge technology sets SumnerOne apart. As Liz explains: "If you imagine that your traditional office print revenue is in an inevitable decline, [production print] represents the opportunity to deliver an up-level customer experience."
However, Liz is keen on providing solutions that cater specifically to our SMB clients. Recognizing the limitations of attempting to be everything to everyone, she prioritizes targeted and relevant offerings to create a more meaningful impact on our customers.
An Exemplary Leader's Vision for the Future
SumnerOne's growth strategy also includes potential acquisitions, an avenue Liz views as promising for a family business like this. She emphasizes the organization's unique value proposition, focused on preserving the legacy of acquired companies and genuinely caring for employees.
"We are looking toward the next 30 years, if not the next 100 years," says Liz, a testament to her visionary outlook and enduring commitment to SumnerOne's success. Her dedication to improving communication, celebrating employees, and upholding our company's core values underscores her role as an exemplary leader.
Liz Sumner's journey here at SumnerOne is one of empowerment, vision, and relentless pursuit of customer-centricity. Her forward-thinking approach, supported by a dedicated team and a robust infrastructure of growth, ensures that SumnerOne continues to thrive and make a positive impact, not just in the industry but also in the lives of its valued customers.
As the company charts its course for the future, Liz Sumner's leadership shines as a true beacon of inspiration in the business world.