Ever played that game where you look up at passing clouds and point out objects, as in "that one looks like a teddy bear", or "that one has the profile of Uncle Harry!" That is kind of similar to the games that have been floating around our offices about our new logo.
The SumnerOne Logo and Meaning
The new SumnerOne logo was introduced this January 2017. Immediately, our associates began to attribute meaning to the new mark. A few worthy examples:
A comet sailing through the universe

A bite out of a doughnut and the resulting crumbs

All the little squares that represent a piece of our solutions puzzle, flying in and merging into "One"

A pixelated squid
Well, we love the associations and creativity. But, truth be told, the new logo doesn't actually represent any of these things. In fact, experts on branding say that you shouldn't confuse your logo for your brand identity. It's just a simple way to recognize an organization, like Apple's apple logo is just, well, an apple. (Although it could mean education, or nourishment, or the Law of gravity, or the book of Genesis!).
We have given our new mark a name, though. It is: The SQUOOSH
The squoosh is a combination of two words: Swoosh and Squid.
The first, Swoosh, is a nod to one of the most iconic brands on the planet: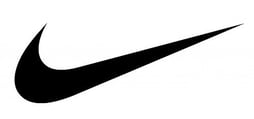 If we have .01% of this brand's global recognition, we will have succeeded!
The second word, Squid… well that just stuck for obvious visual reasons.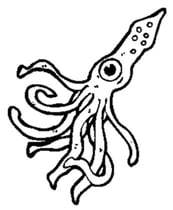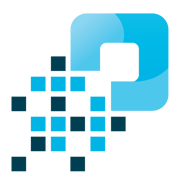 Plus, squids release INK. As a print company, we feel a certain kinship! Finally, we do like the fact that these creatures are such ingenious problem-solvers. We hope that seeing the SumnerOne Squoosh from now on brings a big smile to your face!
For more information about the fun things going on at SumnerOne, subscribe to our blog!
Originally published March 27, 2017, updated April 1, 2019