Critical Consumer Cheat Sheet
Use Our Cheat Sheet to Avoid Common Tricks in Phishing Scams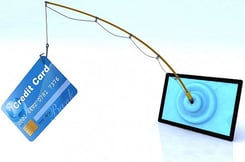 Our cheat sheet is a great resource to keep right on your desk as a reminder of how to evaluate a phishy email. Some of these reminders could help you to avoid falling victim to an email scam.
Please feel free to share this cheat sheet with your employees, co-workers, and friends. Phishing scams can happen to both your work and personal email accounts. At SumnerOne, we want to do our part in educating you on becoming a critical consumer.
A link for the cheat sheet download will be emailed to you shortly after submitting.