Tech Talk presented by SumnerOne airs every Friday afternoon at 4:20 on The Big 550 KTRS during the Guy Phillips Show! Each week a member of our IT Department joins the show to share their knowledge on a different topic related to cyber security, technology breaches, and online safety tips.
Each week after Tech Talk, we generate a blog recap complete with the full video from the segment. This is your one resource where you can stay up-to-date on everything that has happened in the Tech Talk segments of the past, present, and future! Click any of the links below to access the video and blog. Thanks for tuning in, be sure to vote in our poll down below for future topics!
Week 56: Amazon Alexa and Tech Flops
Week 55: Deleting Yourself from the Internet
Week 54: World Backup Day
Week 53: Tax Season Scams
Week 52: Happy 30th Birthday to the World Wide Web
Week 51: DDoS Attacks
Week 50: What is Wardriving?
Week 49: Technology Changes
Week 48: Recycling Old Technology
Week 47: Debunking Tech Myths
Week 46: What is Net Neutrality?
Week 45: Software Updates
Week 44: Biometric Data
Week 43: Purchasing Used Technology
Week 42: Internet of Things (IoT) Technology
Week 41: The SumnerOne Holiday Tech Show
Week 40: Man-In-The-Middle Cyber Attacks
Week 39: Credit Card Security
Week 38: Social Media Security
Week 37: Technology Stocking Stuffers
Week 36: Protecting your Kids Online
Week 35: Cyber Monday Security Tips
Week 35: Personal Data Backup
Week 34: Scary Cyber Security
Week 33: Personal Data Security
Week 32: Disaster Recovery and Document Storage
Week 31: Email Security
Week 30: Polymorphic Ransomware
Week 29: Securing your Smart Home
Week 28: Two-Factor Authentication
Week 27: Blockchain
Week 26: Bitcoin
Week 25: End-User Education
Week 24: SMiShing
Week 23: Faxploit
Week 22: Website Security
Week 21: Machine Learning
Week 20: Malicious Apps
Week 19: Webcam Security
Week 18: Firewalls
Week 17: Disaster Recovery
Week 16: Dangers of Public WiFi
Week 15: BYOD Office Policies
Week 14: Update Your Software Licensing
Week 13: VoIP Technology
Week 12: Dangers of the Dark Web
Week 11: Secure your Printers
Week 10: Backup your Data
Week 9: Dangers of Ransomware
Week 8: Cyber Security Dangers
Week 7: Computer Clean Up
Week 6: Data Security
Week 5: Critical Consumer
Week 4: Catching Online Scams
Week 3: Phishing Emails
Week 2: Password Management Tips
Week 1: Welcome to Tech Talk
We're SumnerOne
At SumnerOne, we want to be your resource for all of your office technology and solution needs. Our goal is to help other businesses to maximize efficiencies with cutting-edge technology and services. We want to learn from your business and see what it will take for us to help your organization to run smoother than ever before. SumnerOne has locations all across the Midwest in Missouri, Illinois, Arkansas, Kansas, and Oklahoma. Click below to find one of our offices near you.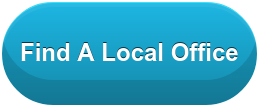 Choose Your Pick for the Next Tech Talk